QUESTIONS AND ANSWERS
COMMON QUESTIONS AND ANSWERS
WE DONT CHARGE BY THE HOUR. WE CHARGE BY THE HOUSE AND IT'S LIVING AREA SIZE.

THERE ARE SOME THINGS THAT WE DO THAT ARE NOT ON THE LIST. THINGS THAT ARE NORMALY TAKEN CARE OF WITHOUT QUESTION. EXAMPLES: VACUUMING STAIRS,FOYER FLOORS AND OCCASIONALY WE WILL CLEAN SOMETHING THAT WOULD NORMALLY BE AN EXTRA CHARGE. (FREE)

THE FLAT FEE IS DESIGNED TO BRING AFFORDABLE HOUSE CLEANING TO EVERYONE. IF YOU WANT EXTRA THINGS DONE THAT ARE NOT ON OUR FLAT FEE LIST,"THATS OK" BUT THERE WILL BE AN EXTRA CHARGE.

OUR FLAT FEE LIST IS DESIGNED TO GET ALL YOUR REGULAR CLEANING TAKEN CARE OF NOT YOUR SPRING CLEANING ITEMS.

YES WE CAN TELL YOU THE SIZE OF YOUR HOUSE AND THE COST TO CLEAN ONCE WE HAVE YOUR ADDRESS.

OUR LOWEST FEE IS 71.00. IF YOUR HOUSE EXCEEDS THE 2500 SQ. FT. AND YOU ONLY WANT TO PAY 71.00 WE CAN DROP SOME ROOMS OR A BASEMENT FOR EXAMPLE AND ONLY CLEAN PARTS OF THE HOUSE.

WE DONT EXCHANGE CLEANING FROM THE LIST FOR CLEANING NOT ON THE LIST. WINDOWS,CARPETS,ETC.

WE CLEAN BY APPOINTMENT ONLY. SAME DAY SERVICE FOR REGULAR CUSTOMERS ONLY.

YES IF REQUESTED BY REGULAR CUSTOMERS, WE WILL CLEAN ON SATURDAYS.

WHITE GLOVE CLEANING IS FOR EVERYONE.
No houses will be scheduled for later than 4 pm

Important notice to all customers: If we missed something or your not happy with your clean. Please let us know right away. We can't come back after 1 week has passed your clean date. Sorry no refunds.
Please note
Do to our policy's on
none invasion of your privacy
We do not hand wash dishes or put them away in the cupboards
.
We will put them in the dish washer if it is empty or already has some dirty dishes in it.
We will always pick up dirty dishes left around the house and take them to the kitchen.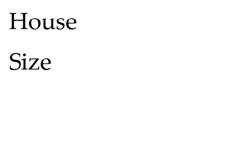 Mission Statement
WE ARE FAST,WE ARE GOOD AND PERFORM LIKE THE BEST SHOULD.
EACH MEMBER OF THE STAFF HAS AT LEAST 18 YEARS OF CLEANING.
INCLUDING 5 YRS. SUPERVISING CLEANING CREW'S AT PLACES LIKE YOUNKERS AND SEARS STORES.
ALL CLEANS WELCOME
CALL US M-F 7AM-5PM